Magnetiq Showroom
The Digital Showroom
for Brands
& PR Agencies
Enhanced in-person meetings. Immersive virtual showrooms.
Your collection, elevated by technology.
Request demo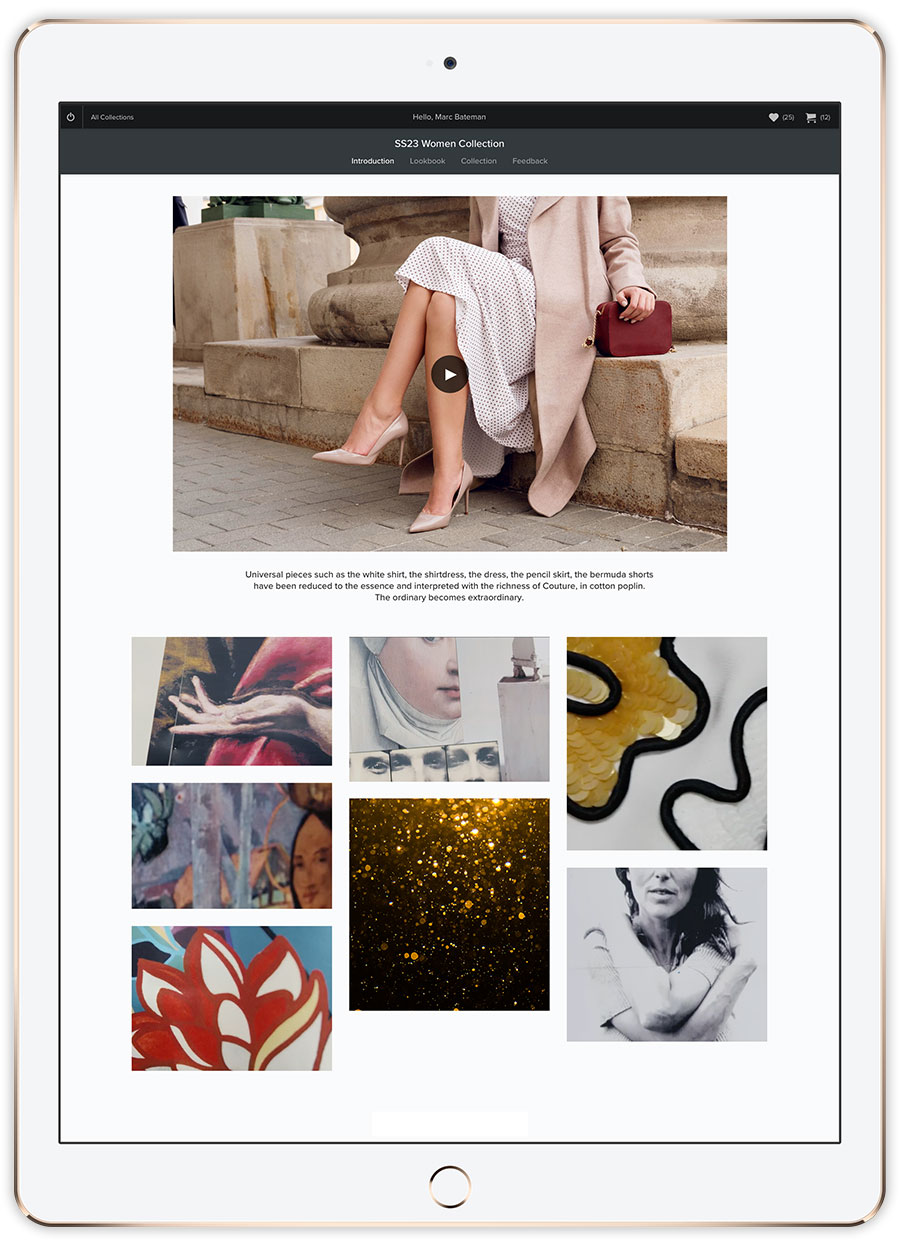 Immersive Online
Showroom Experience
Elevate your physical showroom on your iPad,
or recreate the experience online for press or buyers.
Share the theme that informed your collection
with rich photography and video.
Inspire journalists to cover your products,
motivate clients to place orders.
Request demo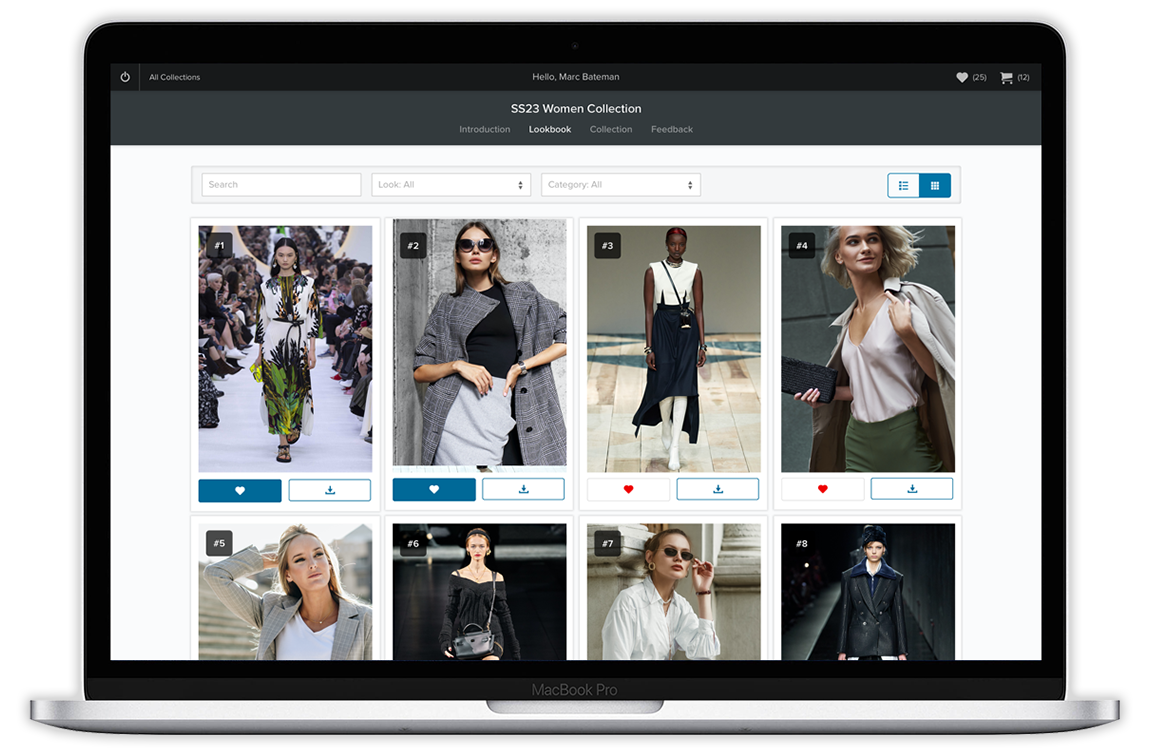 Inspire, Connect, Convert
Bold visuals let the designer's vision come to life.
Want to know what the most favorite products are in your new range? With our tools we make it easy to see what your most important audience really think.
More detail, and the ability to order, is just a click away.
Request demo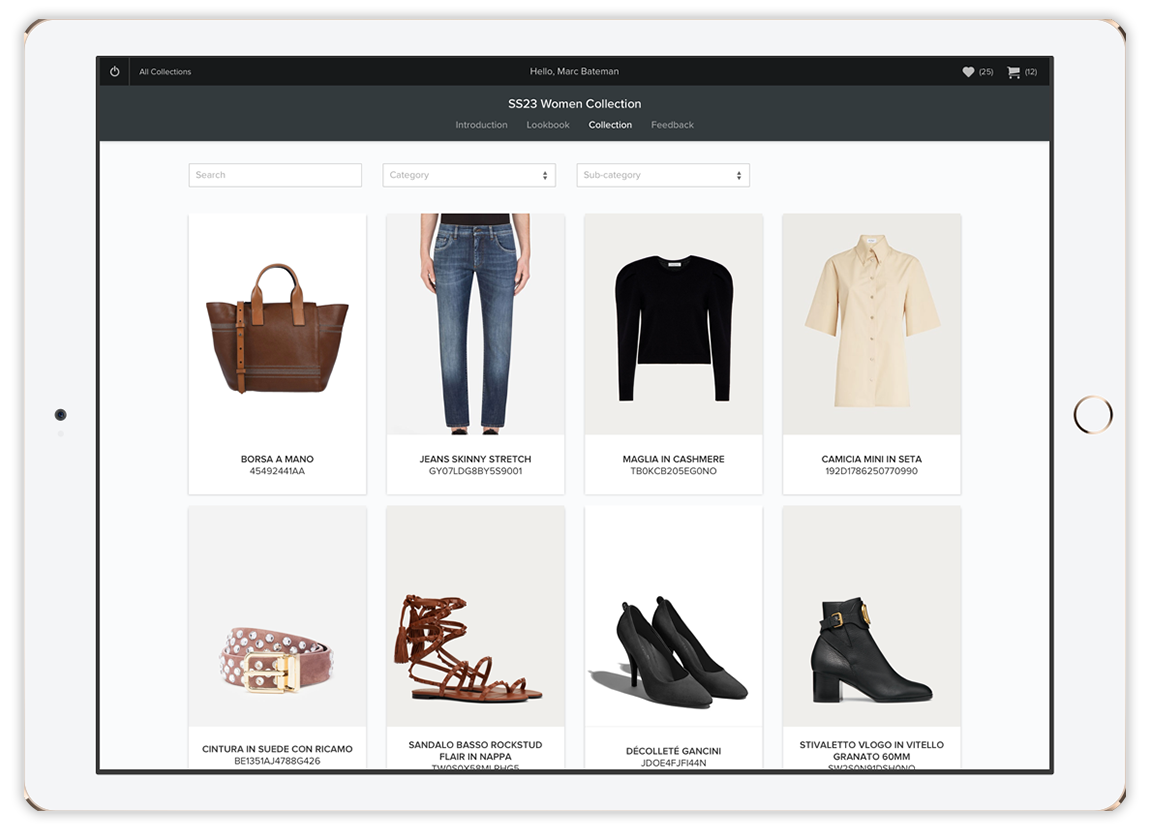 Get results, in style
Whether you're looking for orders or coverage in the best publications, everything is optimised for results and presented in style.
Let your audience enjoy a 360 product view, explore high resolution close-up photography, and even see the product on a model.
Add To Cart functionality collects buyers' draft orders and journalists' requests for samples. Specify variants like colour or size to make sure you have all the right information to get results.
Request demo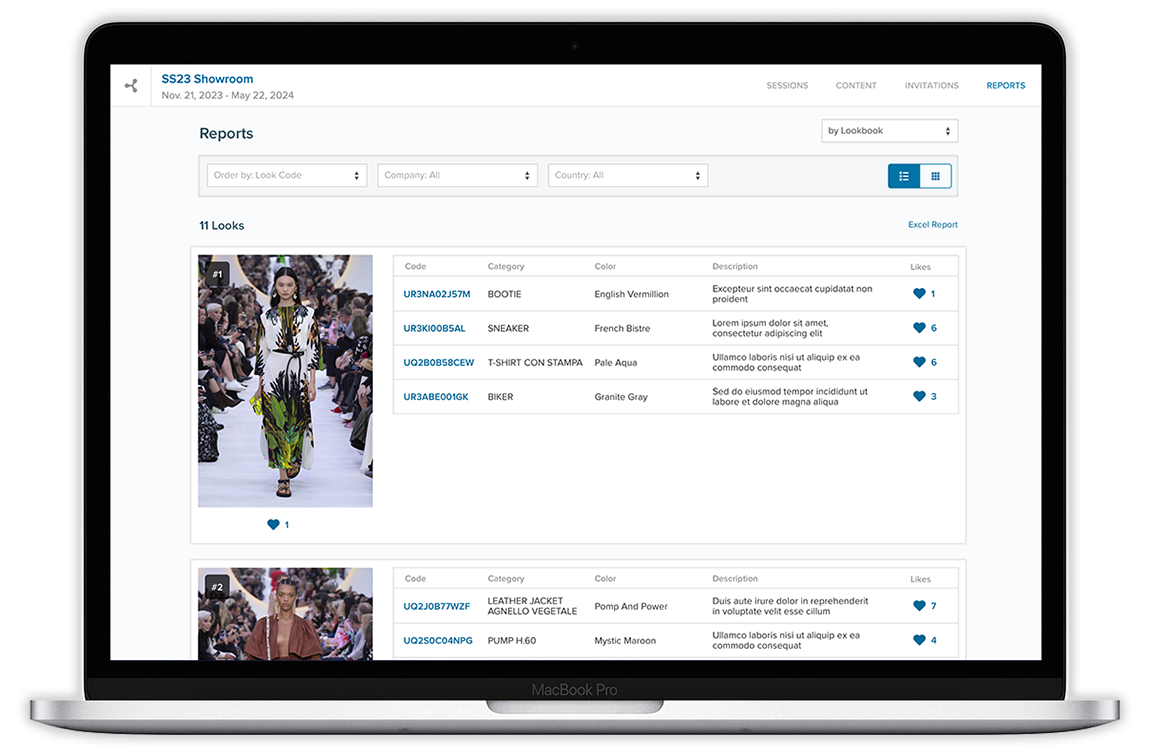 Deep Analytics,
Powerful Insights
and Sales Reports
Get a real time reaction to your new collection. Analyse the results of your showroom, pull out key insights on the items with most comments and favourites.
Learn in an instant what buyers and journalists think is the most exciting story in your new lineup.
Export the data to Excel, PDF or view your report in the app. Prepare orders and sample requests for the people that matter most.
Request demo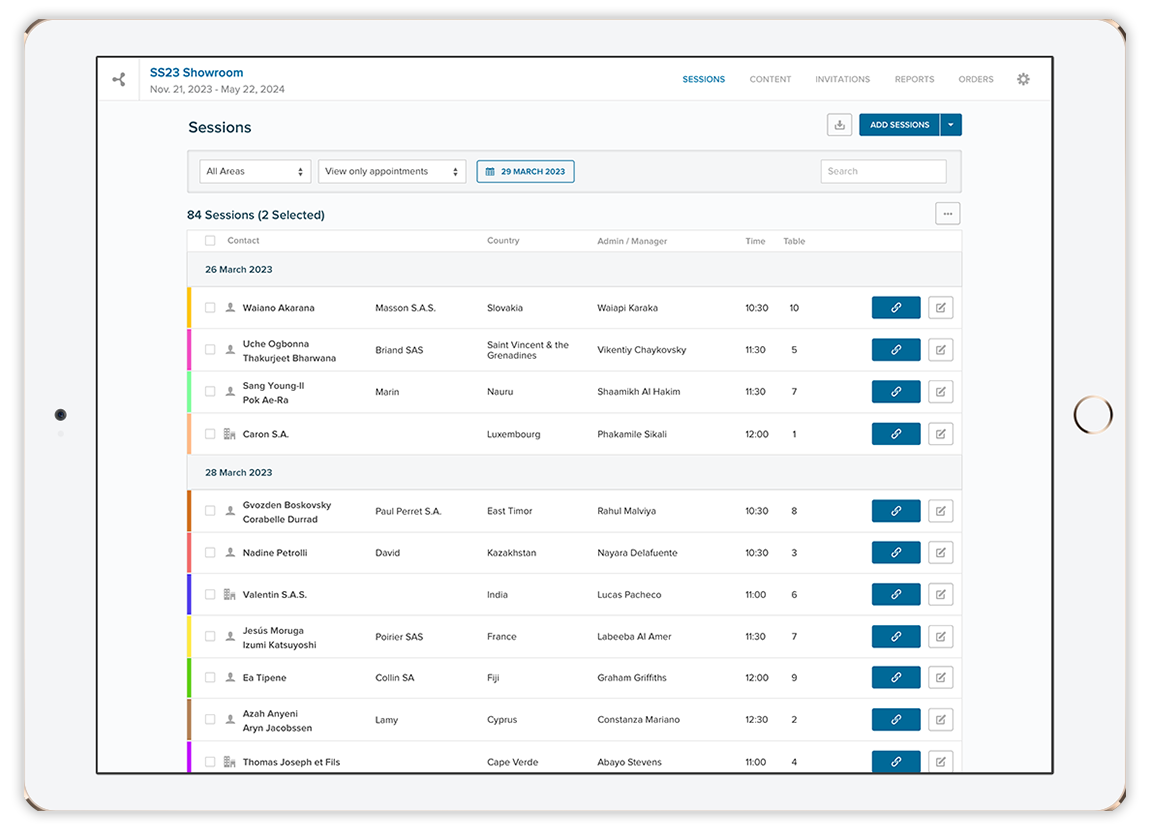 Organize your team,
engage your contacts
Sessions are as flexible as you need them to be, and allow to deliver 3 possible experiences:
Managing in-person meetings in the physical showroom, with the support of Magnetiq on a tablet
Presenting the collection microsite in videoconference for a guided walk-through
Sharing a personalized link for each contact, to allow buyers and journalists explore the collection and place orders in their own time
More than just a powerful meeting planner, Magnetiq Showroom is also a tool to send email invitations, and engage your contacts in the right way.
Request demo
Collaborate And Present
Across The World
Magnetiq allows to present the collection virtually, and it's build to help your team work remotely.
Your showroom is visible and editable by every authorised member wherever they are in the world.
Add new photography to products as it arrives.
Record draft orders, and turn them into firm orders.
Your showroom is updated live, keeping your whole team on the same page.
This collaborative approach is the key to creating the best possible experience for buyers and journalists.
Request demo