Magnetiq Events
Innovative Event Management
Forget Excel. Magnetiq is the solution
to easily and safely manage
your guest list, invitations,
seating plan and check-in.
We make the organisation simple.
You make the event amazing.
Request demo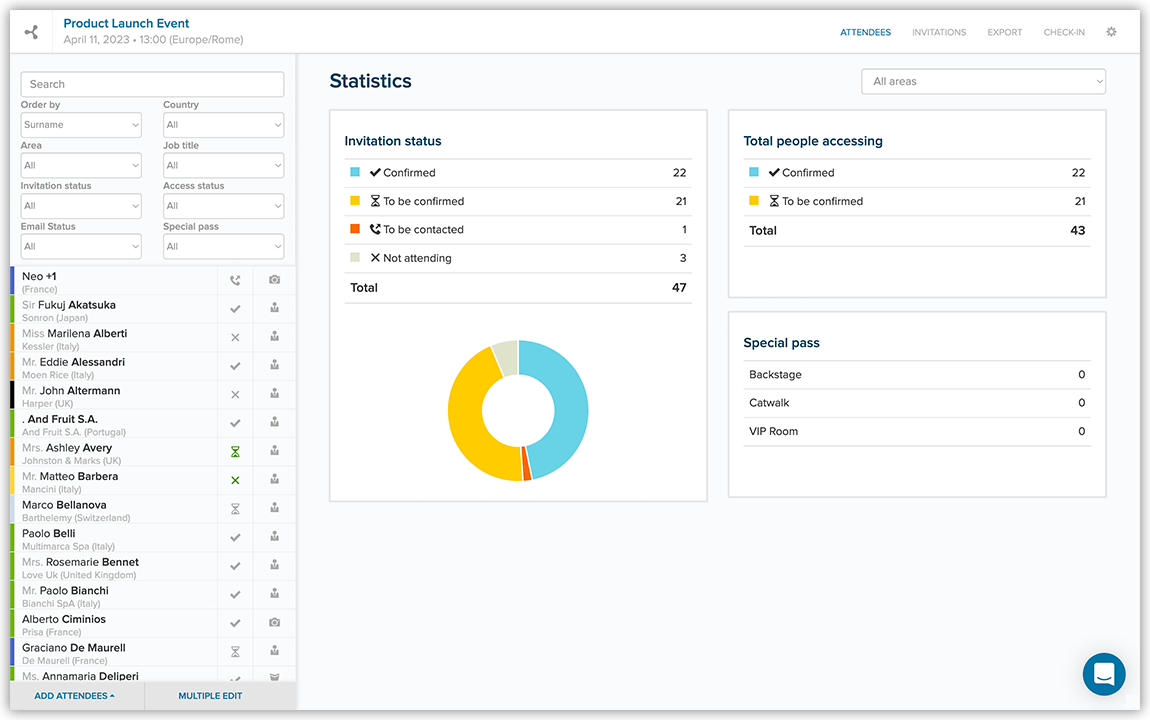 Collaborative management
Authorized team members have 24/7 access to the guest list, seating plan and other vital information.
Keep track of guest invitation status, assign seats and manage every aspect of the event.
Everything is updated in real time, so everyone is on the same page.
Request demo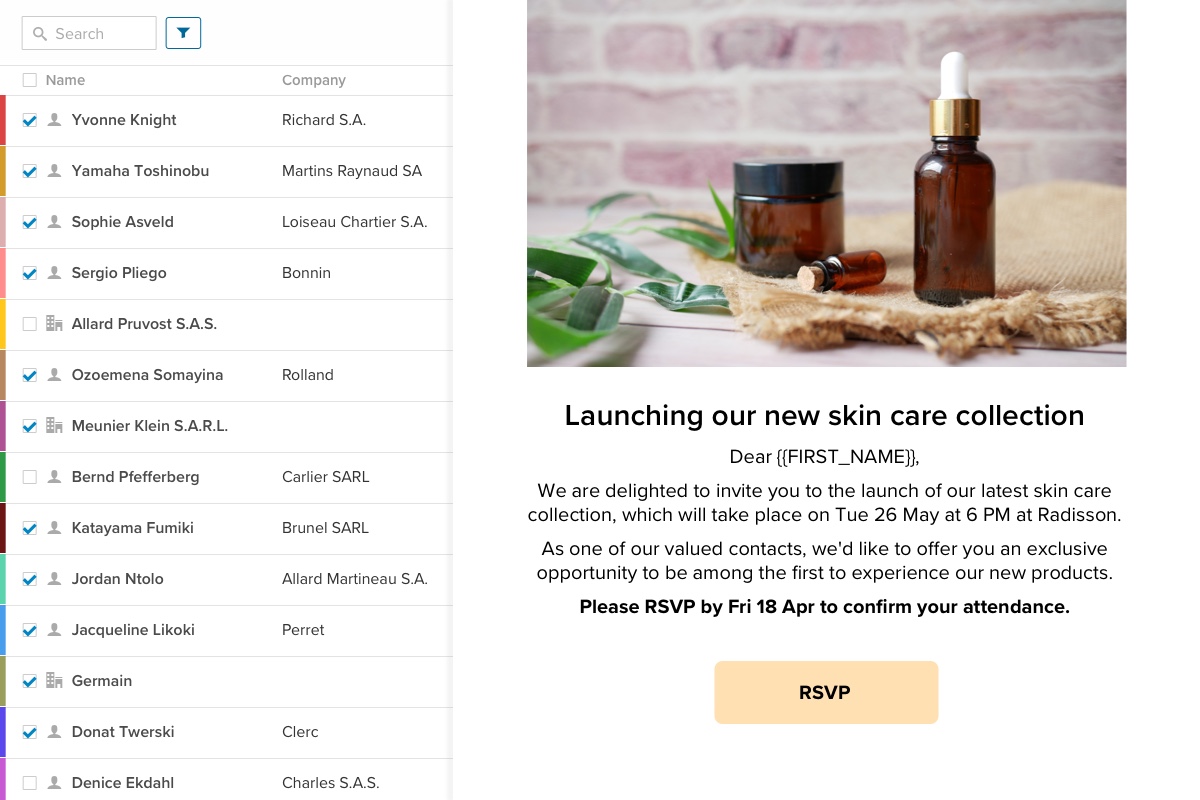 The information guests want,
right in their inbox
Create and send beautiful emails using our simple templates.
Send interactive RSVP notes that automatically update the guest's status (coming or not) in the app.
Let guests know where they're sitting and send them the check-in QR code.
Once the event is over, thank everyone who attended with a personalized message.
Request demo
Welcome your guests in style: digital check-in with smartphones or tablets
Abandon confusing Excel or paper sheets. First impressions are crucial. The check-in process must be modern, elegant, and fast.
Magnetiq allows you to send your guests a QR code / Apple Wallet. Our native app will enable you to scan it instantly or find the names on the list with a quick search.
Real-time data is synchronized between devices, and accesses progress before your eyes. No Wi-FI? Everything works offline too.
At the end of the event, evaluate the access data. Enrich your CRM by measuring the engagement of your contacts.
Request demo
Top brands trust Magnetiq to manage their events