Magnetiq Events
Innovative Event Management
Forget Excel. Magnetiq is the solution
to easily and safely manage
your guest list, invitations,
seating plan and check-in.
We make the organisation simple.
You make the event amazing.
Request demo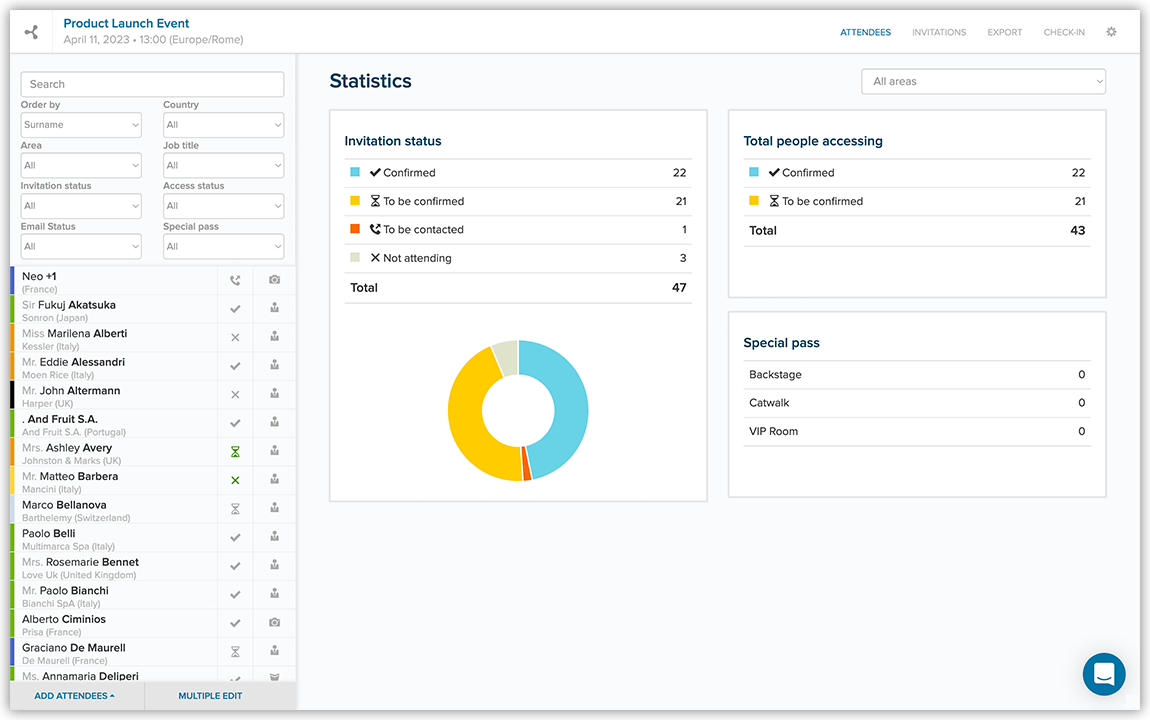 Collaborative management
Authorized team members have 24/7 access to the guest list, seating plan and other vital information.
Keep track of guest invitation status, assign seats and manage every aspect of the event.
Everything is updated in real time, so everyone is on the same page.
Request demo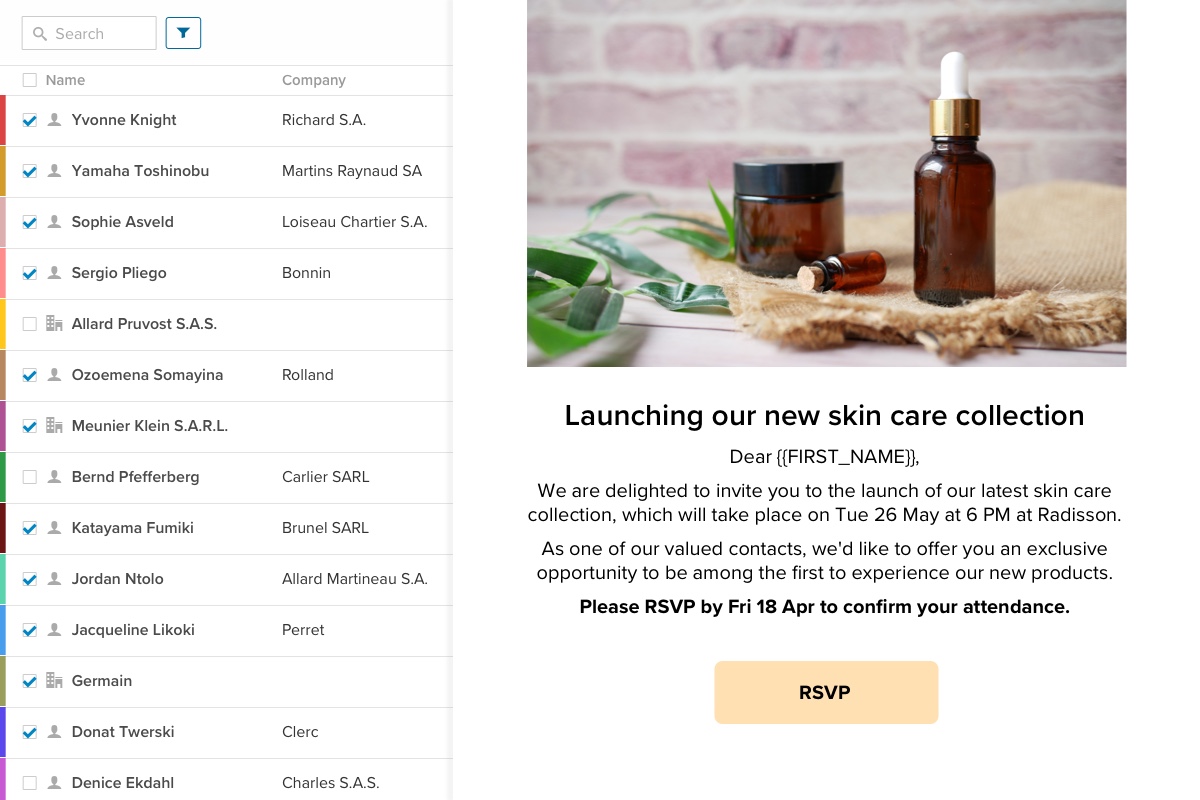 The information guests want,
right in their inbox
Create and send beautiful emails using our simple templates.
Send interactive RSVP notes that automatically update the guest's status (coming or not) in the app.
Let guests know where they're sitting and send them the check-in QR code.
Once the event is over, thank everyone who attended with a personalized message.
Request demo
Welcome with style
First impressions matter, especially when it comes to important guests.
So the check-in process has to be seamless and customized.
Our app lets you scan the guest's invitation in seconds, finds the right seat for them, and updates the system showing that they attended (helping you organize the next event...).
And they can get a special welcome email when they check in, like an invite to the VIP after party.
No Wi-Fi? No problem: the app works anywhere you are.
Request demo
Top brands trust Magnetiq to manage their events